SNOWMANS BLUE RIDGE PEARL IMPREZA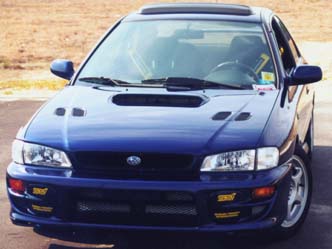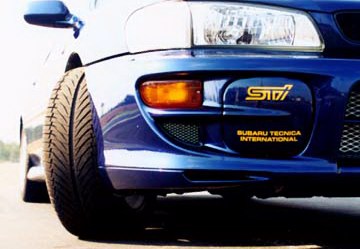 Kuhmo Tires, Fog light covers from
Dutch 555
and the bumper vent mod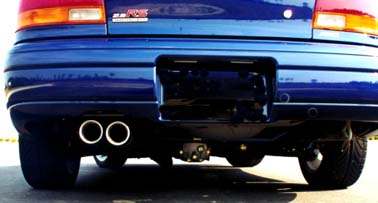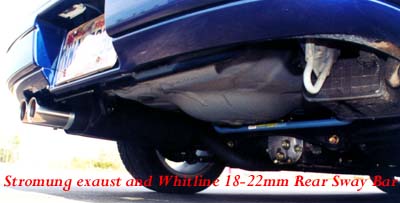 This pic is with the Stromung Dual Tip Exhaust, Kuhmo Tires and Whiteline rear Sway bar installed
~~~~~~~~~~~~~~~~~~~~~~~~~~~~~~~~~~~~~~~~~~~~~~~~~~~~~~
Direct bolt on exhaust takes about ten minutes. Sway bar takes about the same amount of time. Make sure car is on ramps or the car weight is on the rear wheels to make things easier.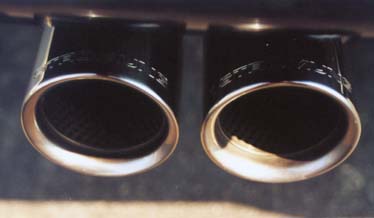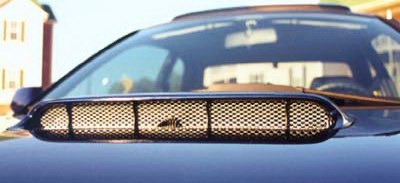 This Exhaust makes a nice low rumble. Hood scoop mod with vent plate removed
Not intrusive unless you are at wide open throttle.
A nice sound system will cover the intrusiveness.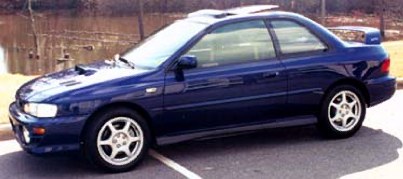 Side shot before.........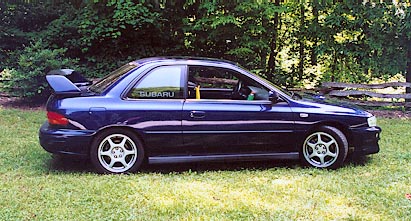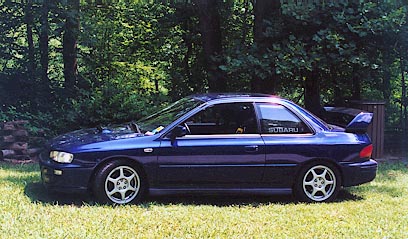 .................and now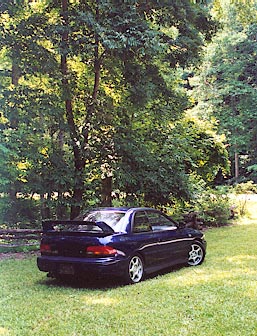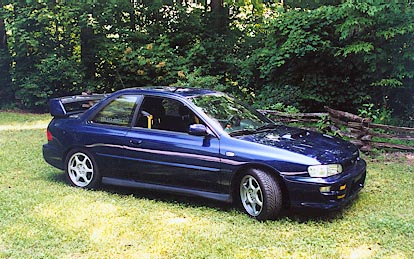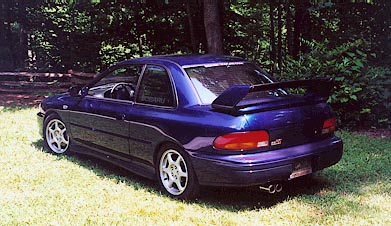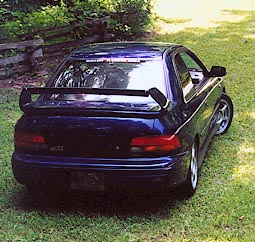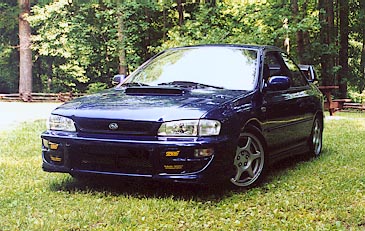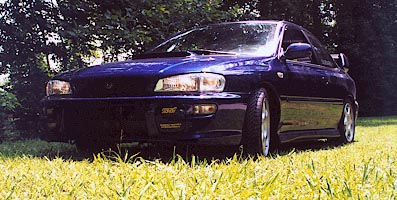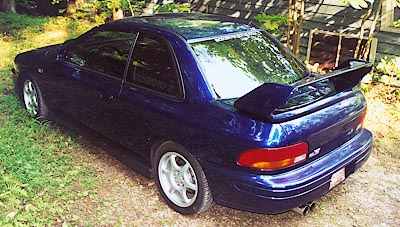 oh.....look out!!!!